Good afternoon business career hopefuls.
I hope all of you have been making strides towards your career goals, utilizing the many resources here at Villanova. If for some reason you are struggling to start, maybe this blog will motivate you to get the ball rolling.
Applying to a job has many facets. There are interviews and references, among other things. However, there is one piece of paper that is arguably the most important part of this process. It it usually the first thing that businesses review as part of the application process, and thus, it can make or break an applicant's chance to get the job. You guessed it: the resume.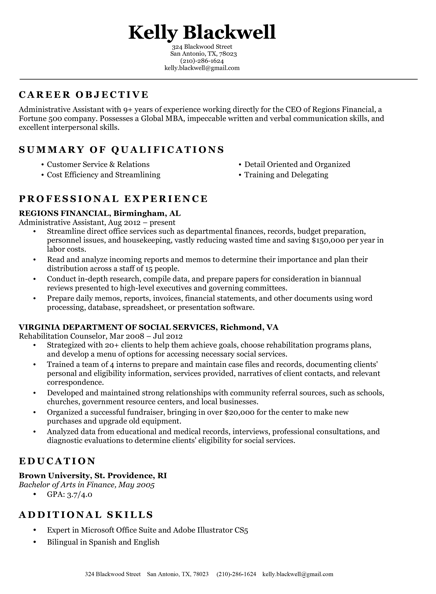 Yes, this one, single spaced piece of paper is the first step in determining your fate in the application process. For those of you that have already written your resumes, you are aware of how painstaking this process is. Want to hear the best part? According to TheLadders, employers spend an average of six seconds per resume. Yes, six whole seconds.
So that begs the question: how does one craft a successful resume? Well, a few weeks ago I was fortunate enough to attend a seminar held by the Career Center called "How to Write a Winning Resume." In this info session, I learned the keys to constructing a resume that not only grabs the attention of readers but might even make them linger for more than six seconds.
One of these keys was the importance of space. A resume should only be one page long, and hence, utilizing space properly is a necessity. The instructor recommended font 10-12; smaller text could be illegible. To squeeze all the applicable information, one must be organized and efficient with their space. It is important to plan before writing the resume. One way to do this is to brainstorm prior to writing the actual resume. This enables you to direct how you present yourself to your employers to ensure the best possible chance of landing the job.
Another important tip was to tailor your resume to the job at hand. It is important to have a base resume but to also adjust it according to the job you're applying for. Zety.com has many ways to adjust your resume to match the job. This includes altering relevant skills to meet the job description as well as altering your "Objective" section to fit the mission of the company. This proves to the company that you have done your research, making you a more attractive candidate.
Hopefully, these tips have inspired you to revise your resume and hit the job market running. I encourage you to think about how you can modify your resume. Is my formatting conducive to an attractive resume? Is my information organized? How can I change my content to conform to the job description? If you answer these questions and adjust your resume accordingly, I am confident you will have an improved resume and will be ready to tackle the job market.
Good luck!