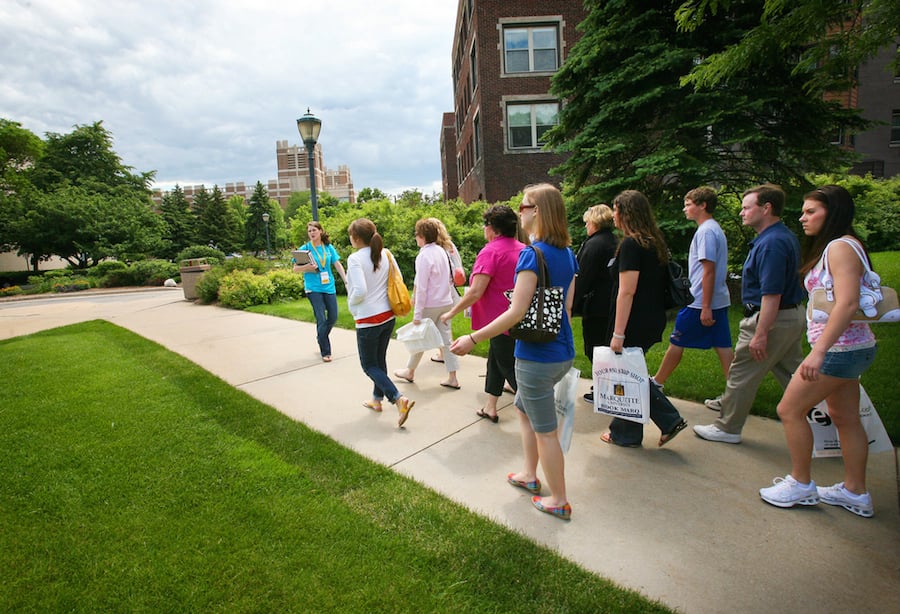 I am a lucky kid.
In addition to living in the greatest country on Earth, I have an awesome family and friends, and go to an amazing school. Recently, I was fortunate enough to be granted another opportunity that has added to my luck.
A few weeks ago, I was accepted into the Villanova Blue Key Society, which is the tour guides on campus. This highly selective group accepts a small crop of freshman each year to be ambassadors for the school and lead tours for prospective students. I was really excited at this opportunity, for it would enable me to spark the same passion in others about Villanova that I have.
During our first training session, a few faculty members came to talk to us about our role as ambassadors. One of the speakers told us that we should immerse ourselves in all possible activities and events in order to be knowledgable about as much as possible.
Logical, given that we are the faces of the school and could be asked about any aspect.
It seems as though Netflix might have been given the same pep talk.
As I have discussed in the past, Netflix is in the beginning stages of both an original content expansion as well as an international expansion. Its quarterly reports have posted gains in international subscribers while domestic gains have been less substantial. This expansion is slated to cost $8 billion, causing some investors to think Netflix is burning its cash a bit too quick.
Well, it seems to be escalating.
This week, Netflix released that it would be showcasing an African series in 2019. This comes in line with its past decisions to expand internationally, this time into the African sphere to reach another untapped audience. The article did not specify if this would be an original series or if Netflix would be contacting another producer to create the series. This news signifies that Netflix plans to cover all its bases, creating unique programs from differing cultures and countries to expand viewership. The article did note the importance of bridging language gaps between viewers and bringing them together with a program such as Netflix.
Netflix's expansion effort brought on another dimension this week: animated children's films. Netflix currently hosts a slew of children's programs, but it will be adding more in the near future. They plan to animate Raul Dahl's book (one of my favorite childhood authors), which are wildly popular with children and adults alike. This could be interpreted as a reaction to Disney+, which I wrote about a few weeks ago. Netflix is attempting to add as many levels to its platform as possible, enabling them to compete with the growing amount of streaming services.
Now as a potential investor, this makes me think. And I really don't know what to make of it.
See, I understand that Netflix wants to expand its content to garner more users. And I think that's a good idea. But I think they might be doing too much too fast. Yes, a company needs to take risks in order to succeed, but if these new markets do not prove to be as lucrative as thought, Netflix might have trouble making up the money it lost. I would encourage them to slow a bit, ensure that these markets are profitable, and then invest more.
Similar to how the Blue Key speaker said to be involved in everything, Netflix is trying have its hand in every cookie jar. But if that happens, burnout can occur, and then you don't get any cookies at all.
So maybe Netflix should tone down the expansion just a tad before spreading itself too thin.
Til next time,
Sernas
Sources:
Netflix to Order African Original Series in 2019
https://finance.yahoo.com/video/netflix-going-more-oscar-nominations-144237982.html
https://finance.yahoo.com/news/netflix-pushes-kids-content-deal-165400600.html